Goodbye soda, hello Stur!
America's #1 Natural Water Enhancer
9X cheaper than soda - only $0.17/glass!
What makes Stur better?
Secret's out: it's the real fruit! Stur doesn't have nasty chemicals or artificial colors and sweeteners. We are committed to only using wholesome, natural ingredients to make hydration more flavorful & fun.
Made with Real Fruit

Zero Sugar Zero Calories

High in Antioxidants

Naturally Sourced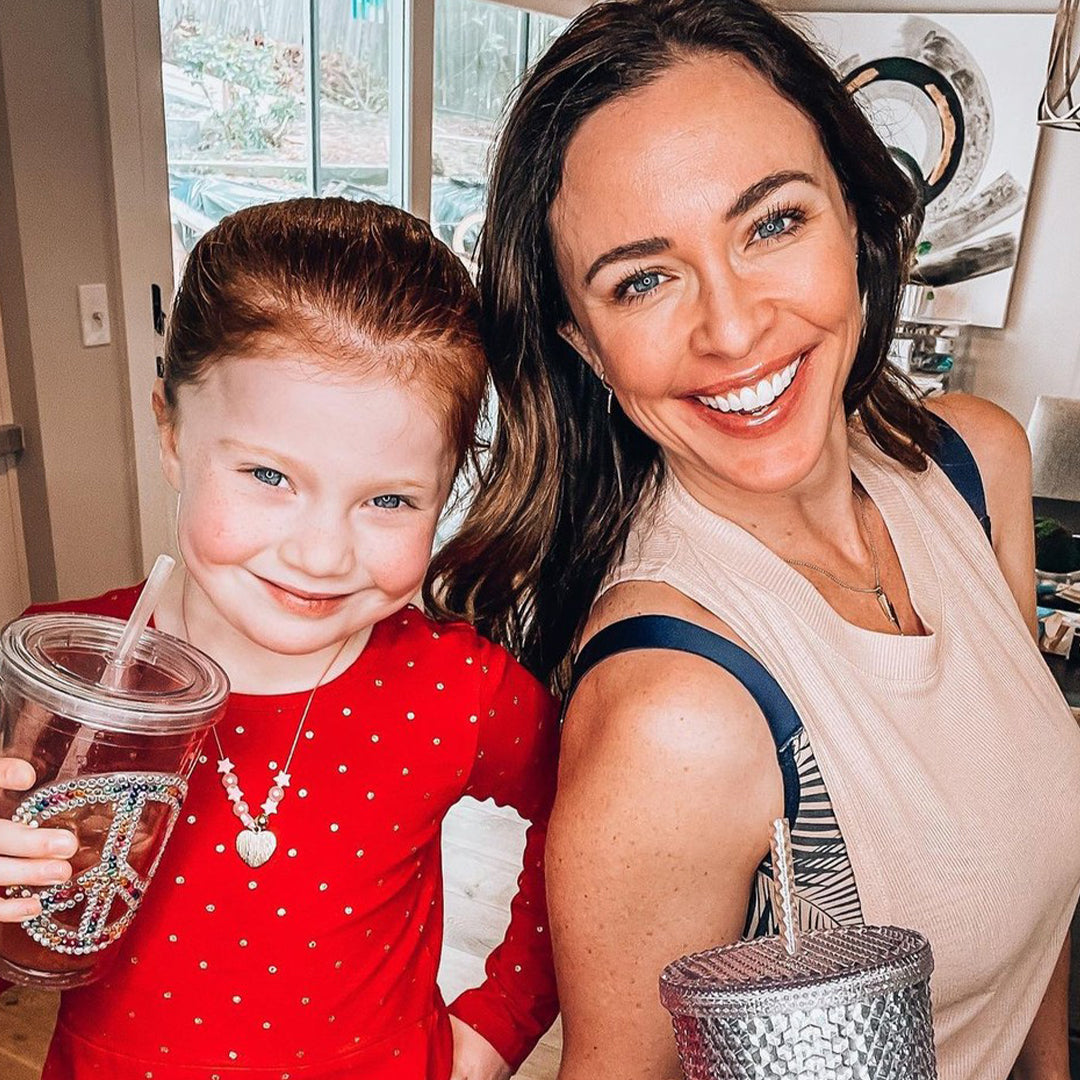 From BLAH TO BLAST
"Drinking a glass of plain filtered water was tasteless and uninviting. So I began a long, long love affair with diet colas. I fought with myself over the ingesting of various chemical sweeteners, but just couldn't find a reasonable substitute.Then BANG along came Stur and my taste buds started singing: Good bye Cola, hello Happy Water."
Why Choose Stur?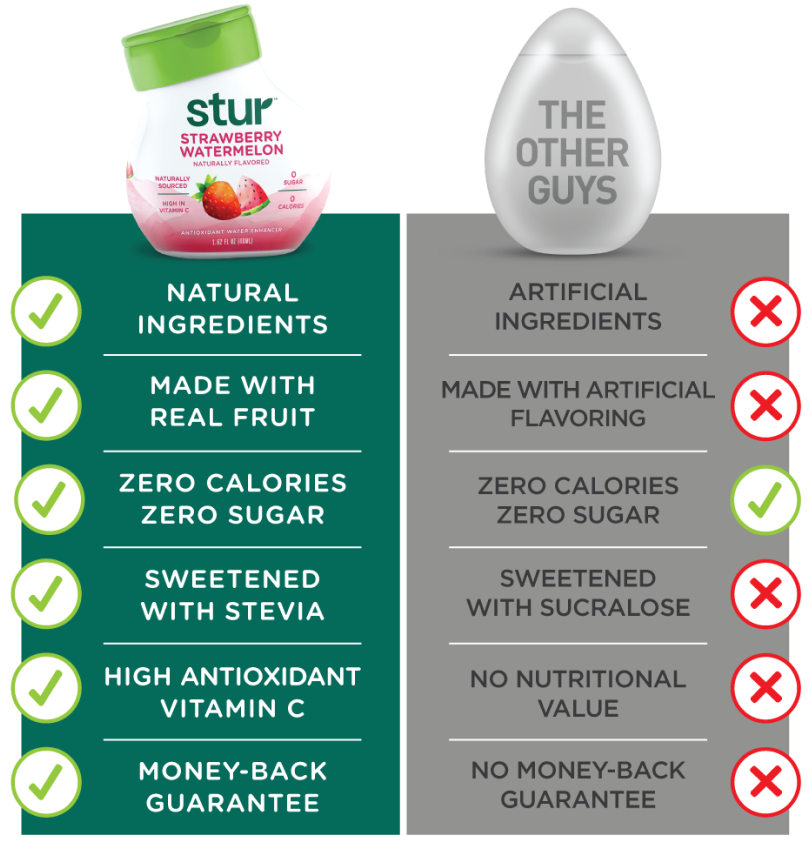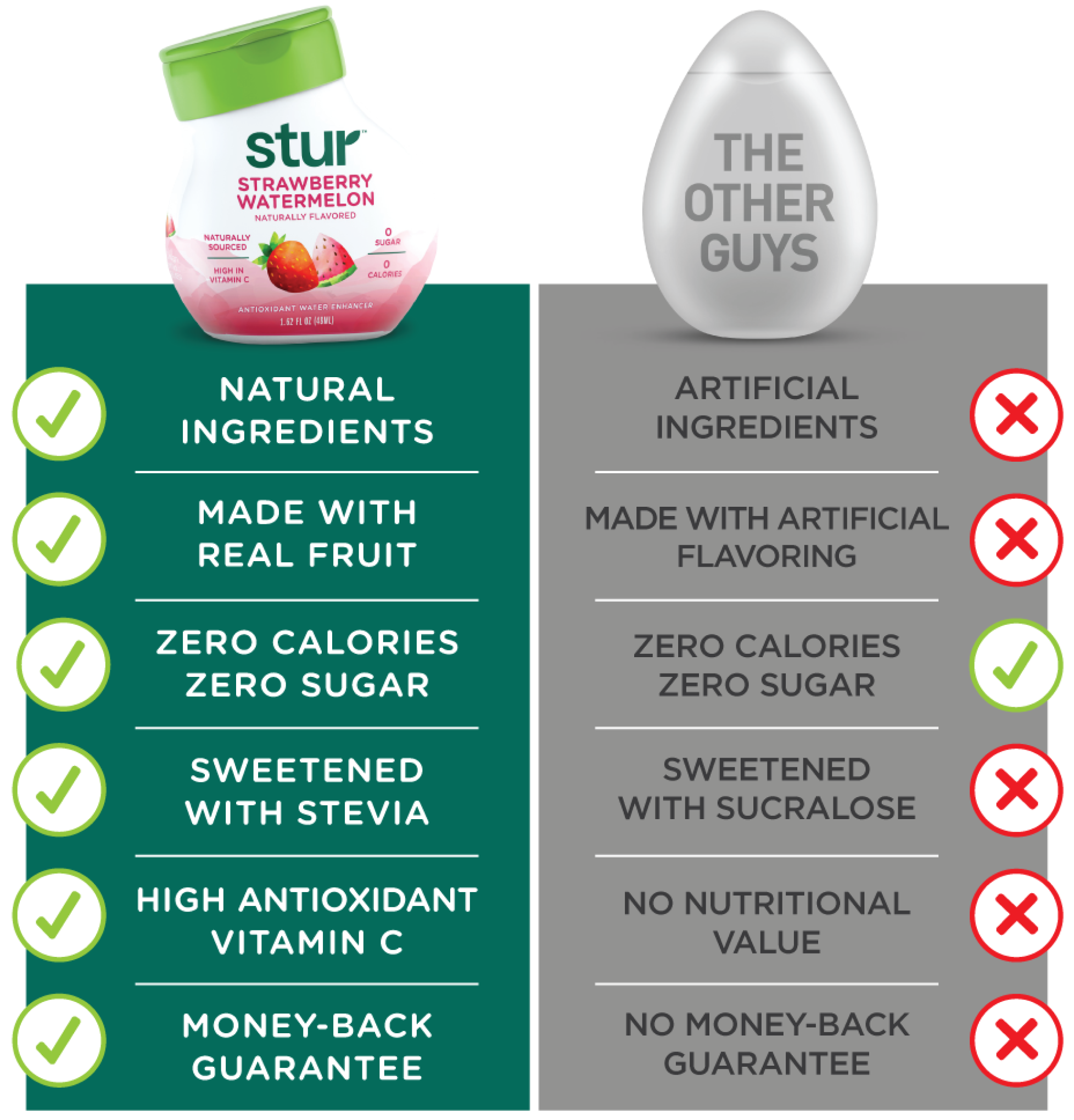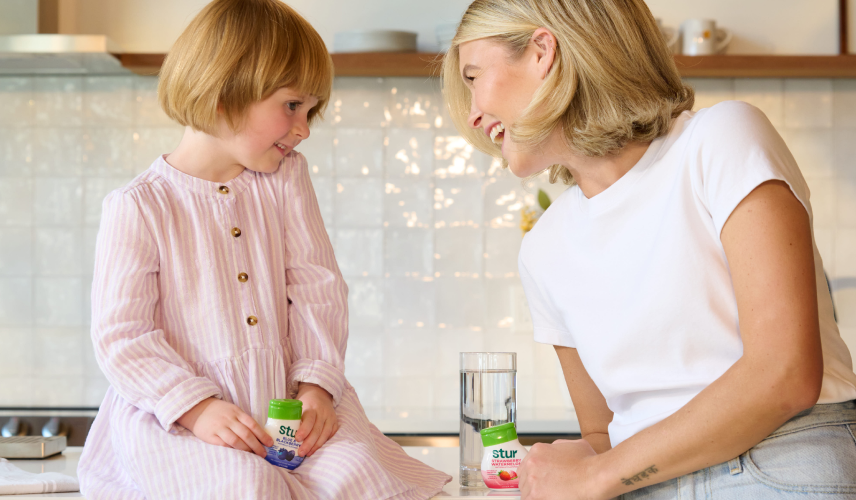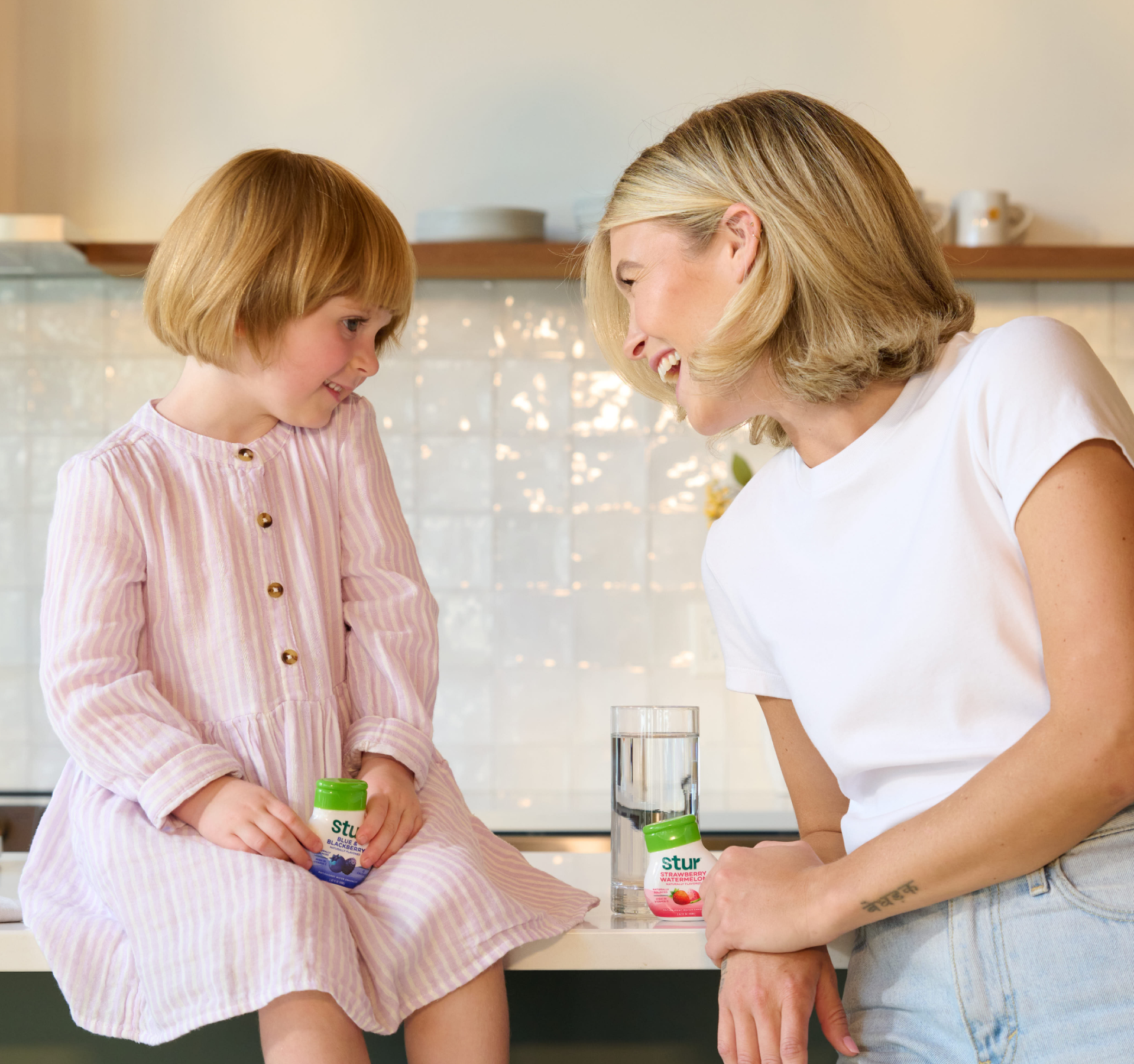 Don't Believe Us?
Here's what our customers think.
I also don't find myself craving sugared or "diet" soda nearly as much as I used to!
03/15/23
Mix a little of this with plain lime or lemon lime seltzer and it tastes like Sprite! I love how Stur has helped me cut down on my consumption of sugary soda.
05/05/23
Try it and make your own custom soda!
04/11/23
Artificial sweeteners make my body achy, so I just happened to find STUR and saw it was all natural and decided to give it a try. I love this stuff!!
03/01/23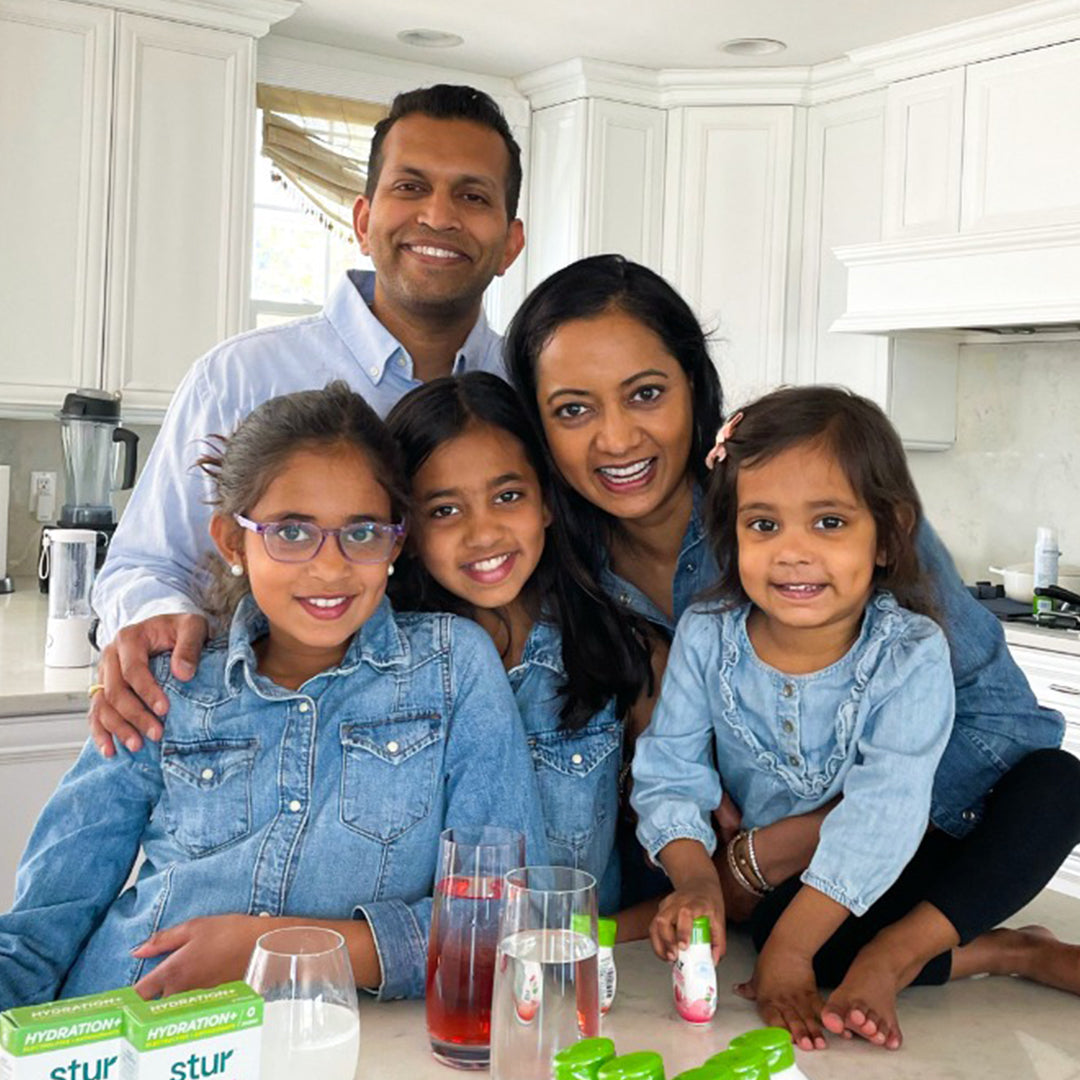 Expecting Better
"I initially created Stur for my wife who, like many Americans, wasn't comfortable with the artifical ingredients in the products on the market. Stur was made to help her (and now more than 2 million Americans) love water naturally." Neel, Stur Founder