Real fruit, better flavor
America's #1 Natural Water Enhancer
Enjoy for only $0.17/per glass!
What makes Stur better?
Secret's out: it's the real fruit! Stur doesn't have nasty chemicals or artificial colors and sweeteners. We are committed to only using wholesome, natural ingredients to make hydration more flavorful & fun.
Made with Real Fruit

Zero Sugar Zero Calories

High in Antioxidants

Naturally Sourced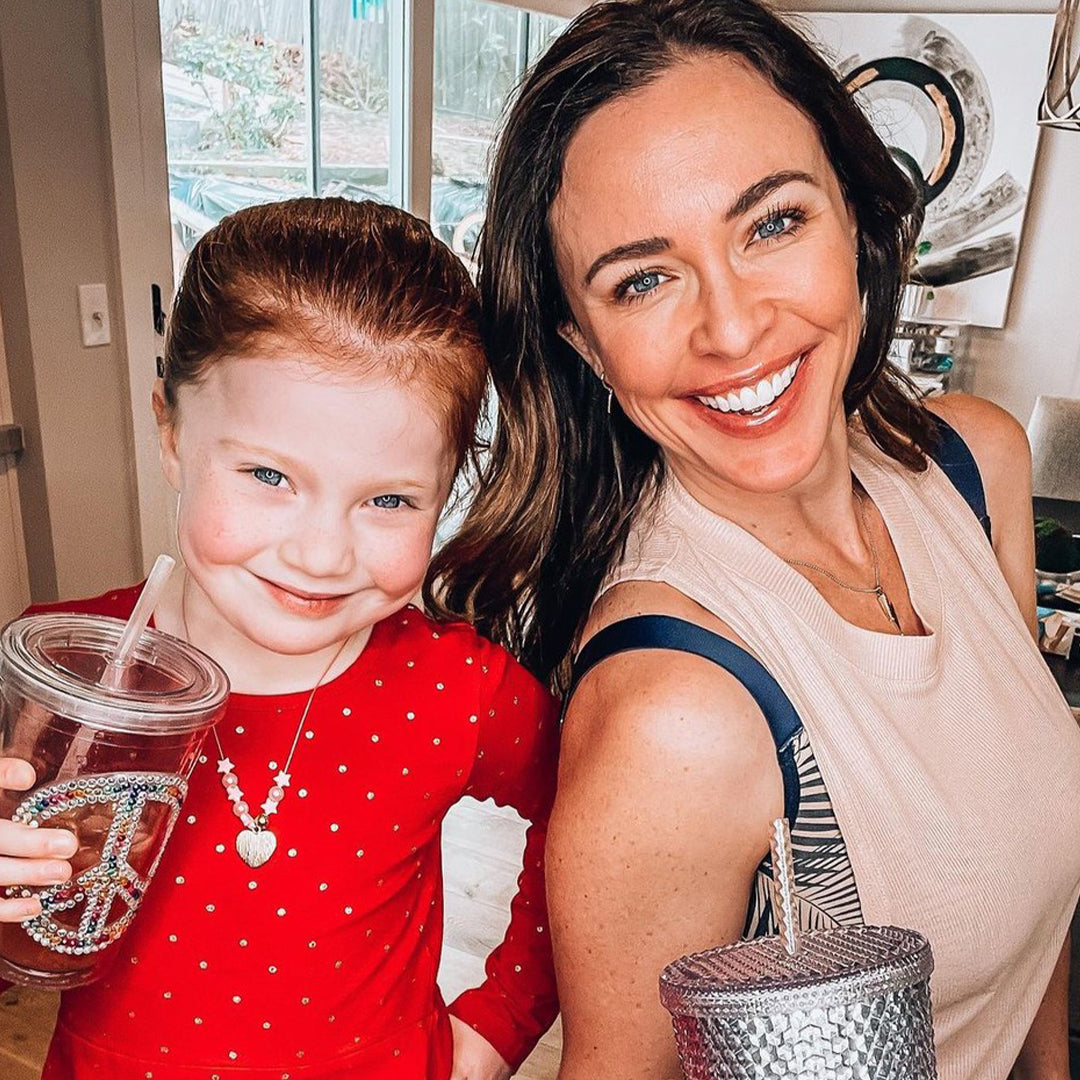 Hands Down THE Best
"I have been buying Stur for at least 3 years. I previously used brands such as Crystal Light, Mio, and grocery stores, but found Stur when searching for something with less artificial sweeteners or coloring. I really enjoy the taste, especially the Lemonade. They all help me drink more water!" - Laura
Why Choose Stur?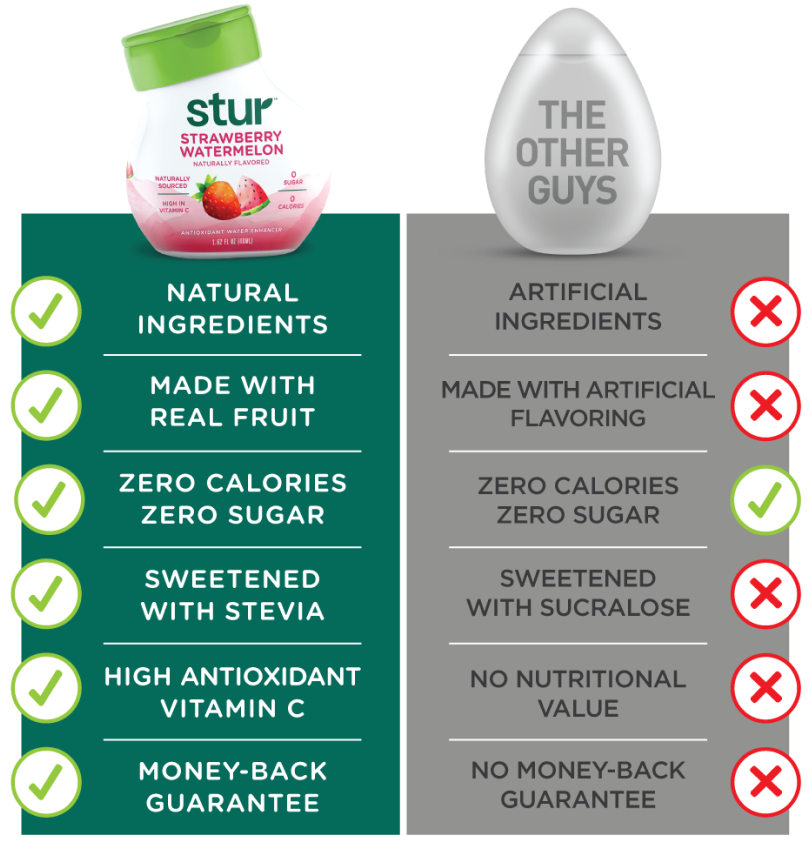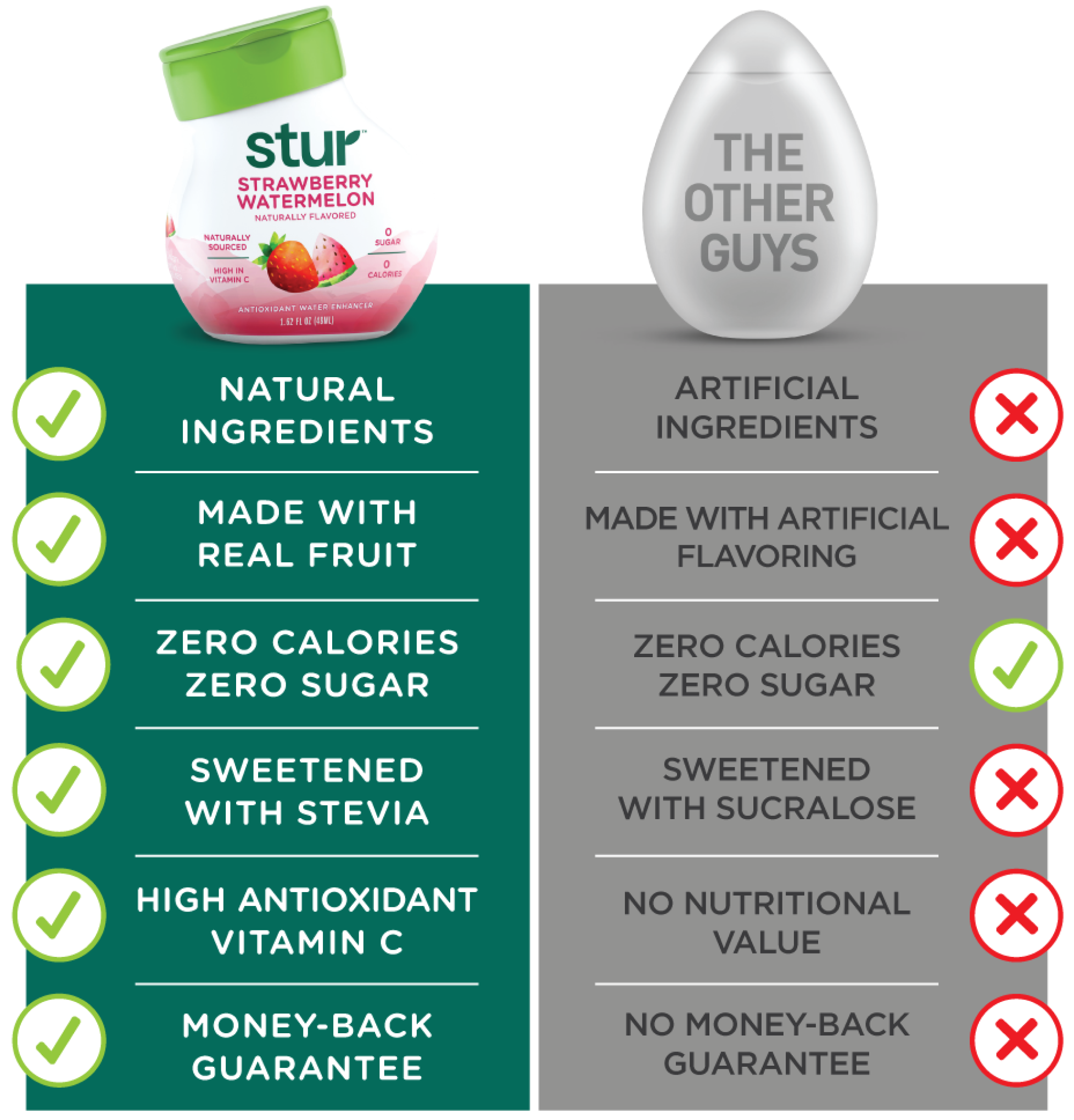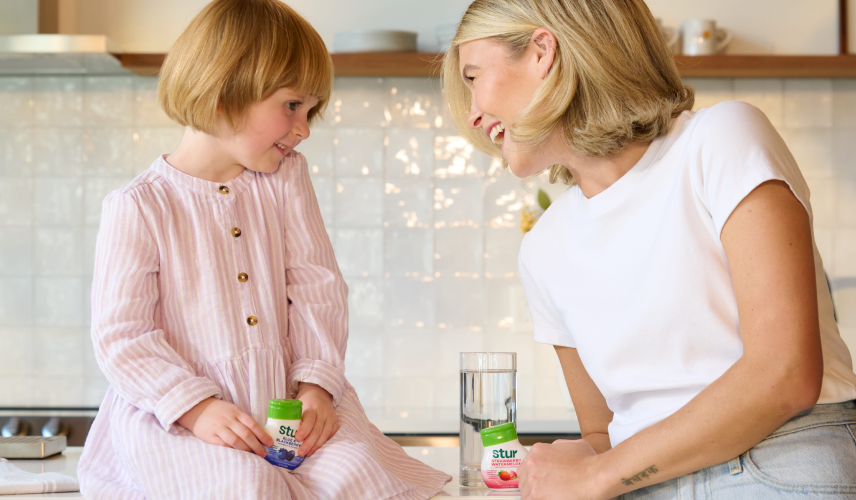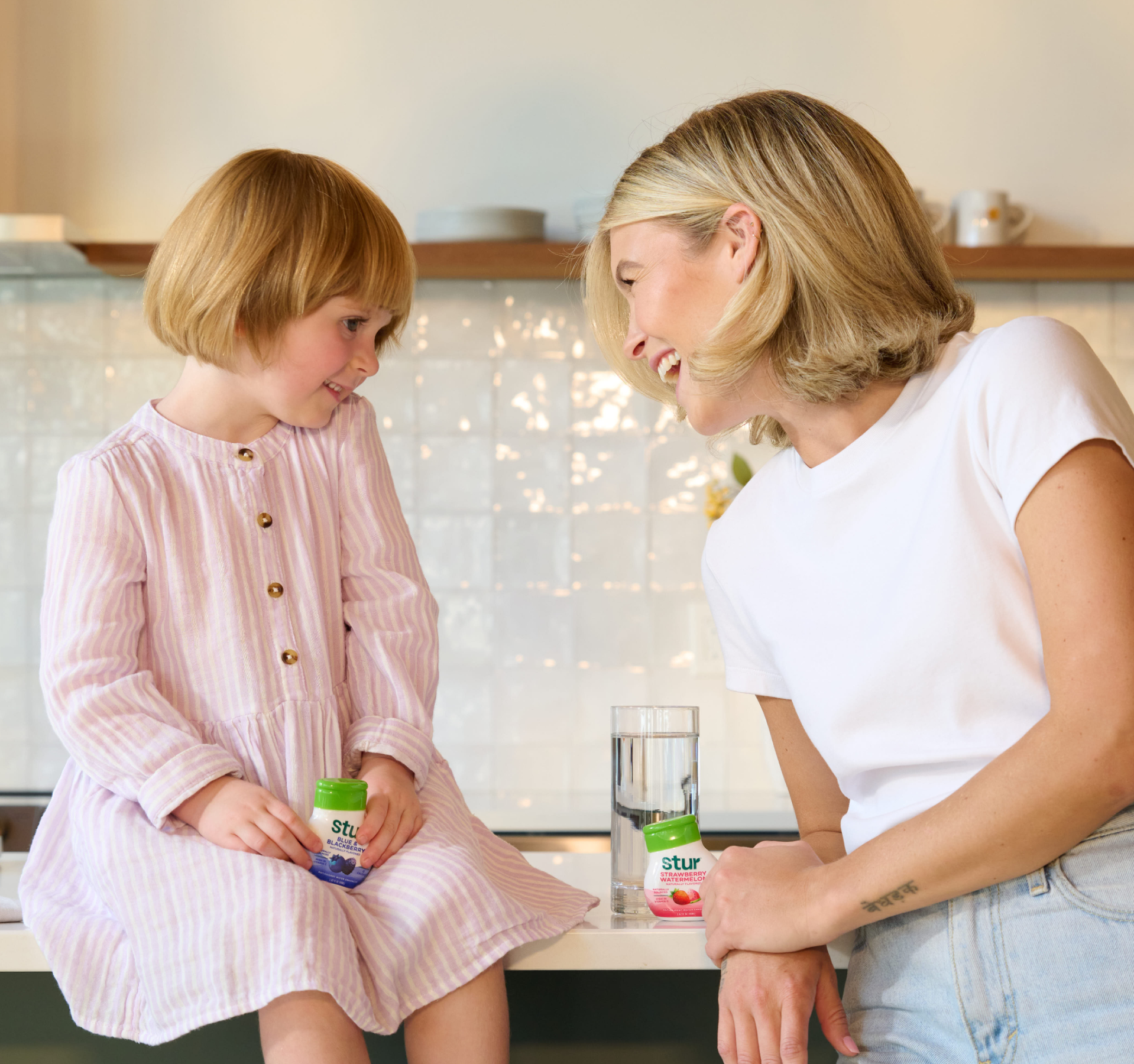 Don't Believe Us?
Here's what our customers think.
MADE WITH FRESH FRUIT. NO DYES. HECK YEA. LOVE IT!!!
03/15/23
Glad Stur is all natural and tastes great. Thanks!
04/11/23
Artificial sweeteners make my body achy, so I just happened to find STUR and saw it was all natural and decided to give it a try. I love this stuff!!
03/01/23
They use STEVIA which is natural and better for me than any other sweetener. I have stage 3 kidney failure and need to remove artificial sweetener's from my diet. I also need to drink more water.
05/05/23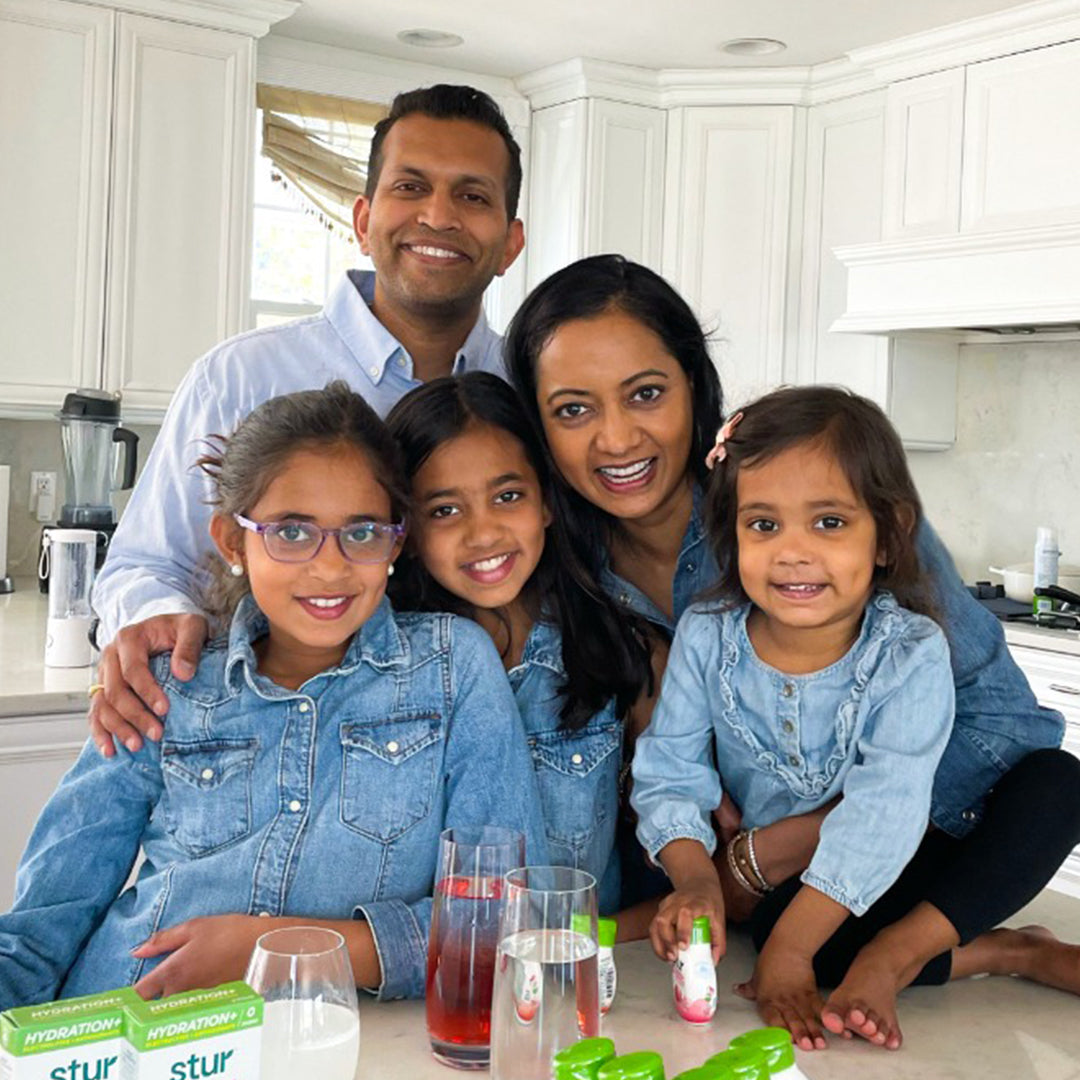 Expecting Better
"I initially created Stur for my wife who, like many Americans, wasn't comfortable with the artifical ingredients in the products on the market. Stur was made to help her (and now more than 2 million Americans) love water naturally." Neel, Stur Founder