Our Story
Expecting Better
Stur was born out of a thirst for something better. When founder Neel's wife Rama was pregnant with twin girls, her doctor was concerned she wasn't drinking enough water. So Neel made it his literal job to make sure she did. Neel searched for water enhancers - but nothing was healthy enough for his growing family. So, together they began experimenting with flavors in their home kitchen. Using delicious, natural ingredients like real fruit and stevia extracts, they spent months perfecting that just-right ratio. After nearly a year of mixing and remixing, Stur was born.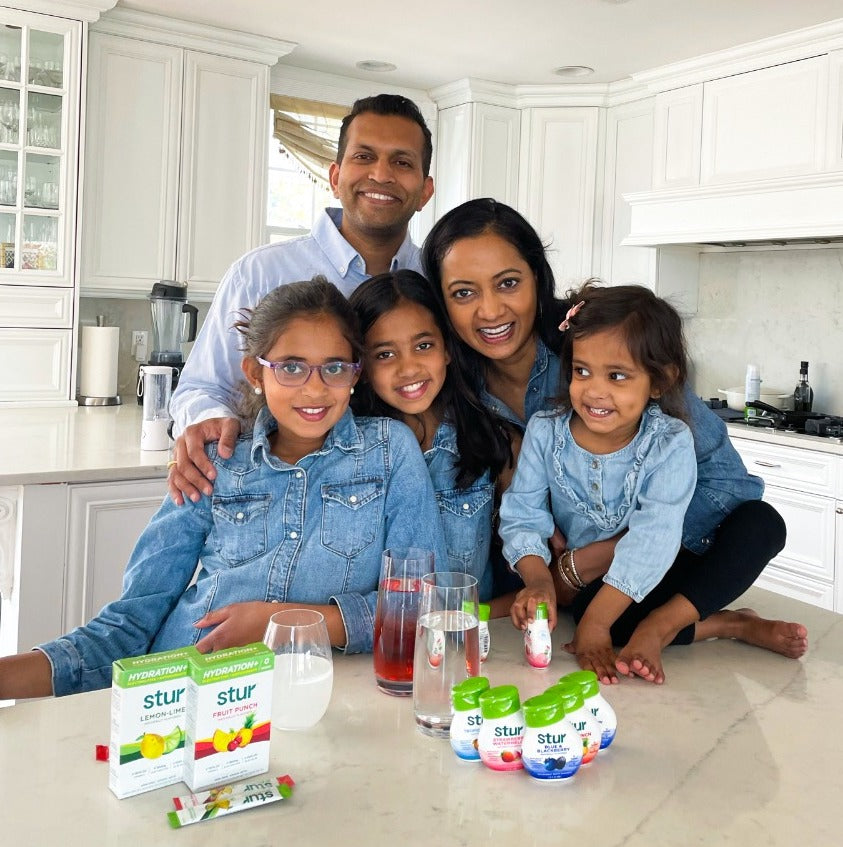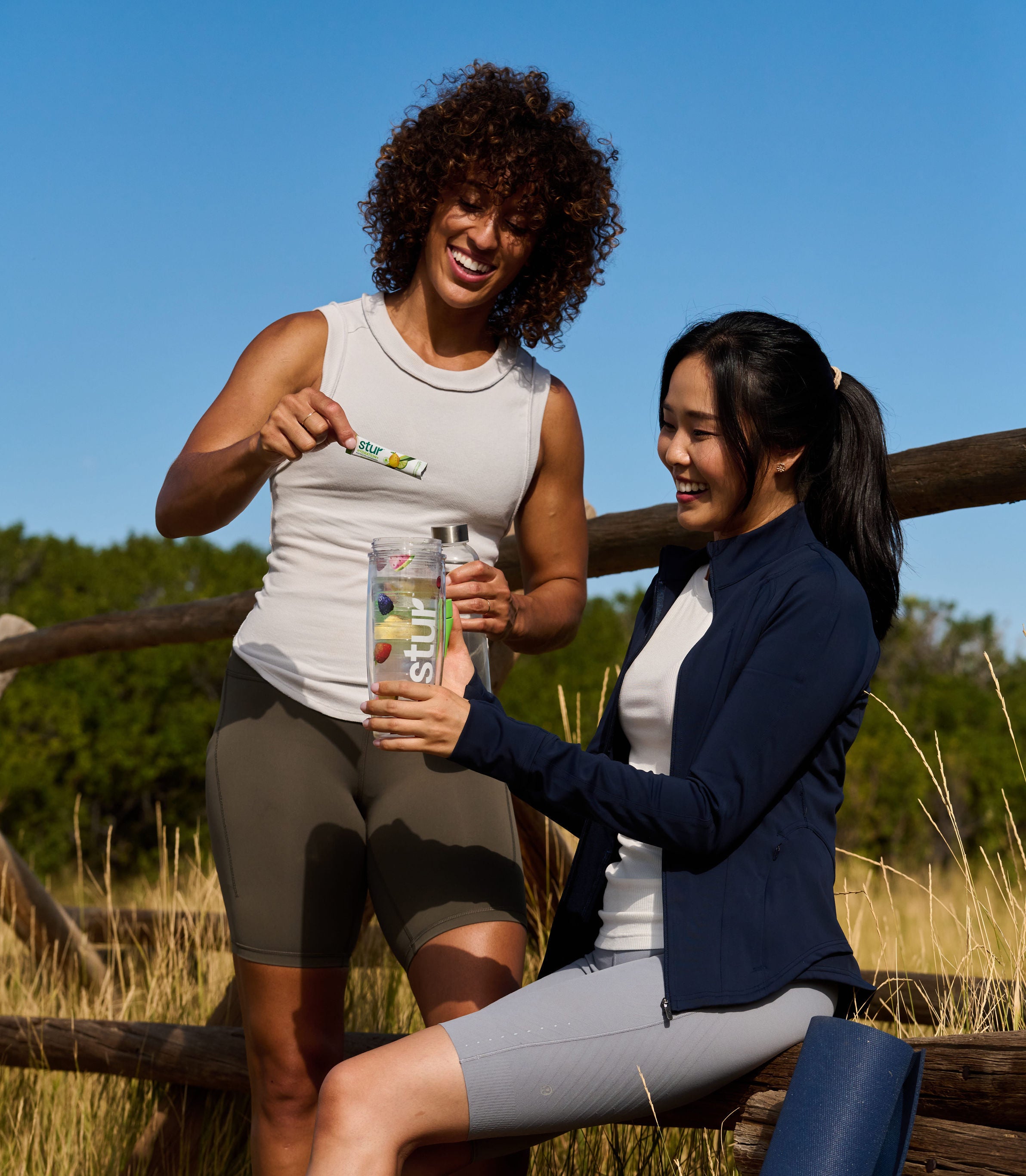 Living Life to the Fullest
Today, Stur helps millions of people reach their hydration goals. In this past year alone, Stur has served up 583,542,501 glasses of water, cut out 33,448,765 pounds of sugar, and helped over 2,000 people get access to clean drinking water in collaboration with the Thirst Project. All in the name of a healthier, happier world.

Stur was created for families like yours. From mothers-to-be to growing kids, it's our mission to help everyone live (and fill their glass) to the fullest.
Thirst Project
With each order, we donate 1 year of clean drinking water to a person in need through Thirst Project. Thirst Project is the world's leading YOUTH water activism organization. They are a movement of high school and college students who build freshwater wells in developing nations and impoverished communities to provide people with safe, clean water.