America's #1 Natural Water Enhancer
Why We're Different
Created by a family, for yours - it's Stur's mission to help everyone live (and fill their glasses) to the fullest. 
Made with Real Fruit

Zero Sugar

High in Antioxidants

Keto Friendly

No Artificial Sweeteners

No Artificial Colors

No Artificial Flavors

Kosher Certified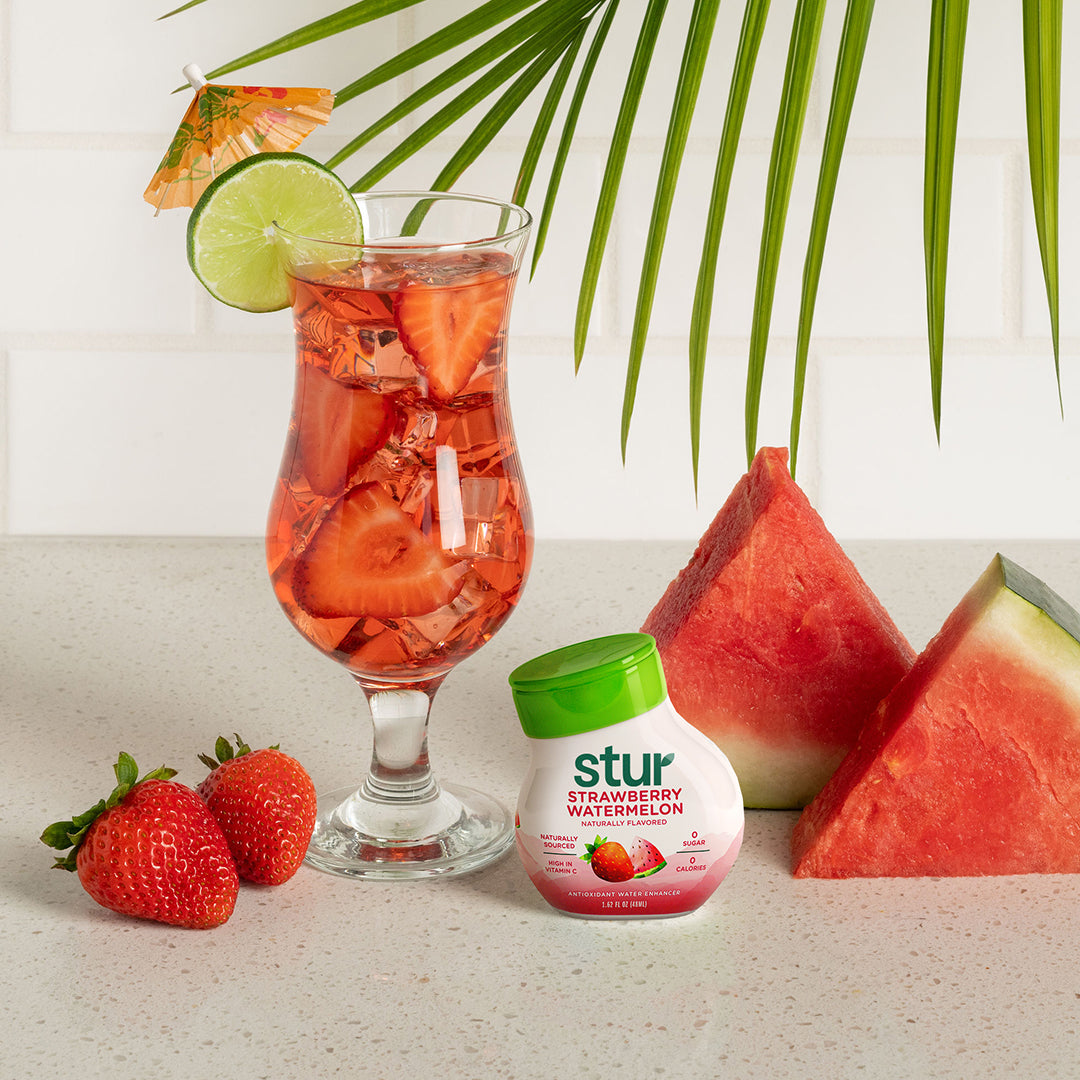 The Only Water Enhancer I Can Drink!
"I have been buying Stur for at least 3 years. I previously used brands such as Crystal Light, Mio, and grocery stores, but found Stur when searching for something with less artificial sweeteners or coloring. It helps me drink more water!"
Why Choose Stur?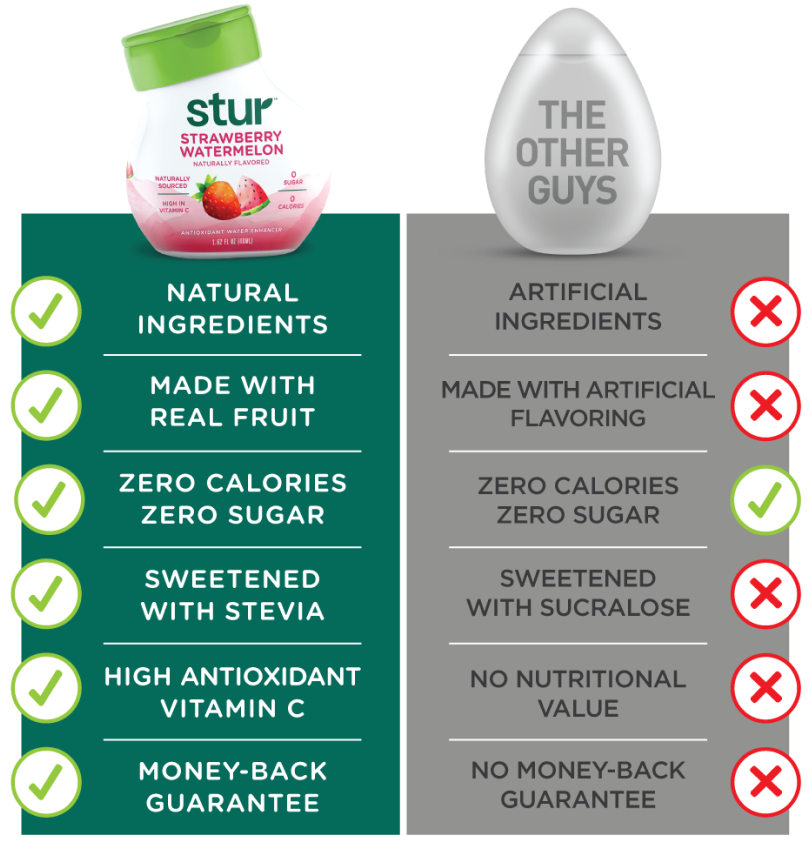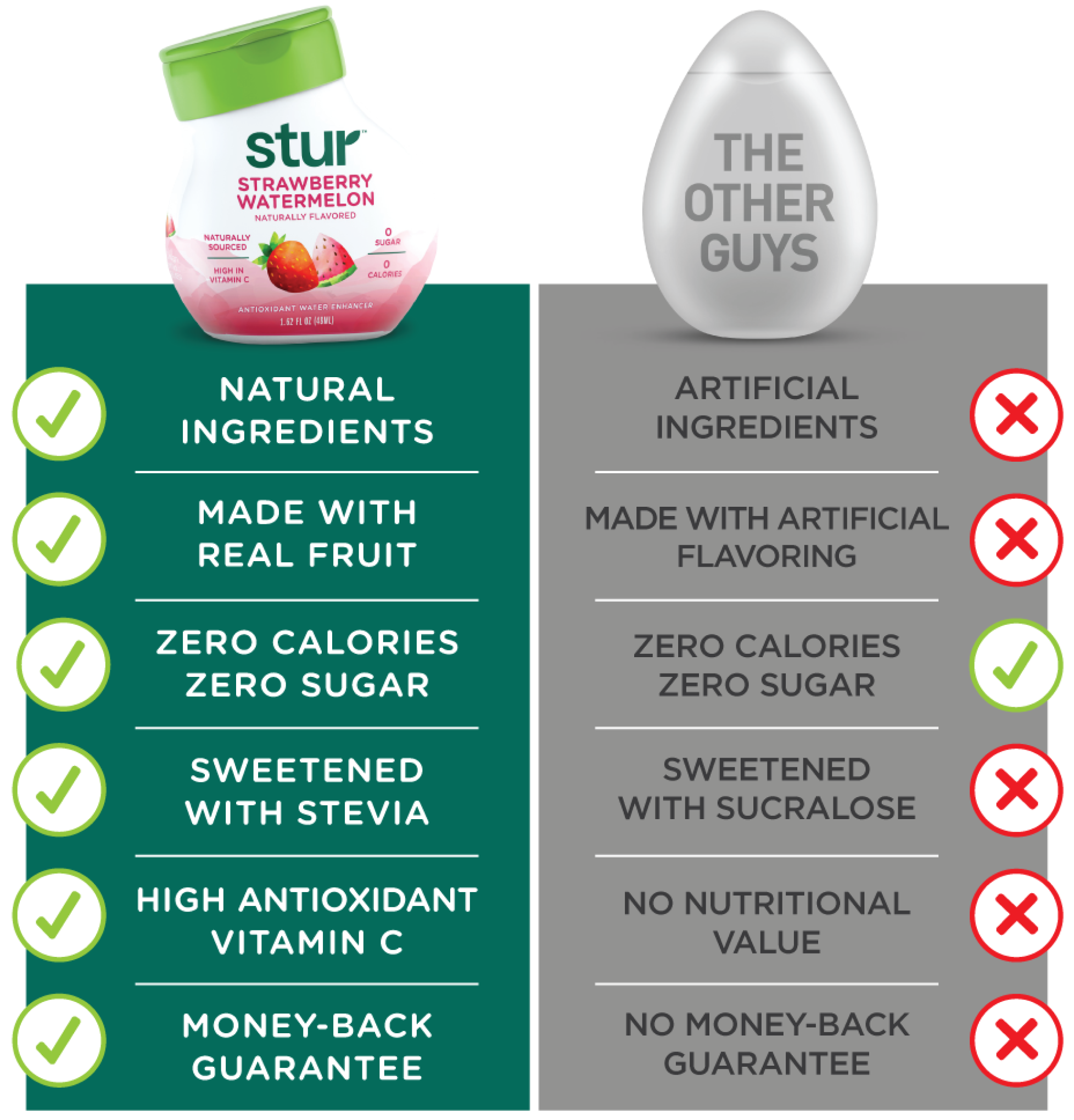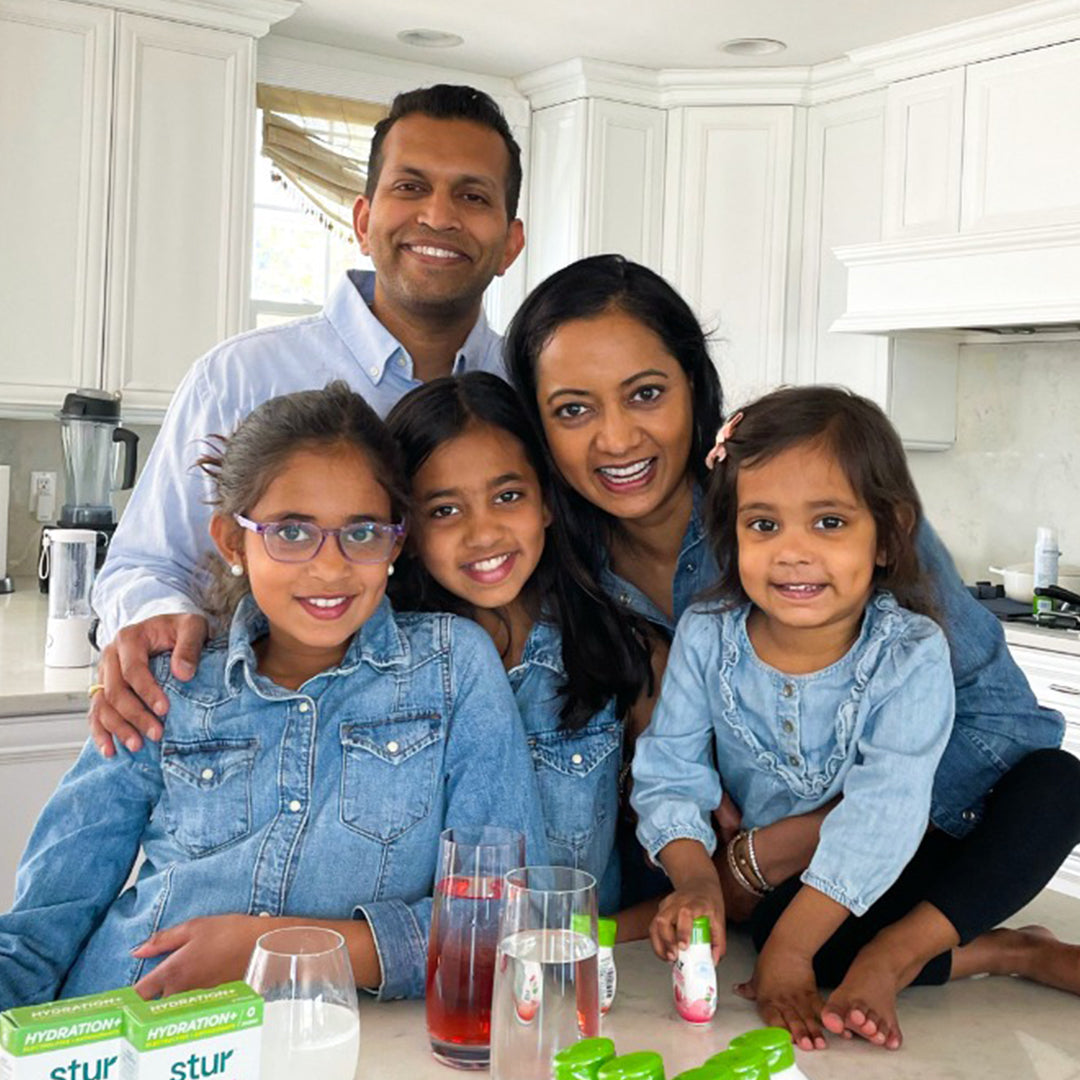 Family Founded
"I initially created Stur for my wife, so she could drink more water naturally while pregnant with our twin girls. We are a family-run company, and our brand is about helping others to love water naturally."
- Neel, Stur Founder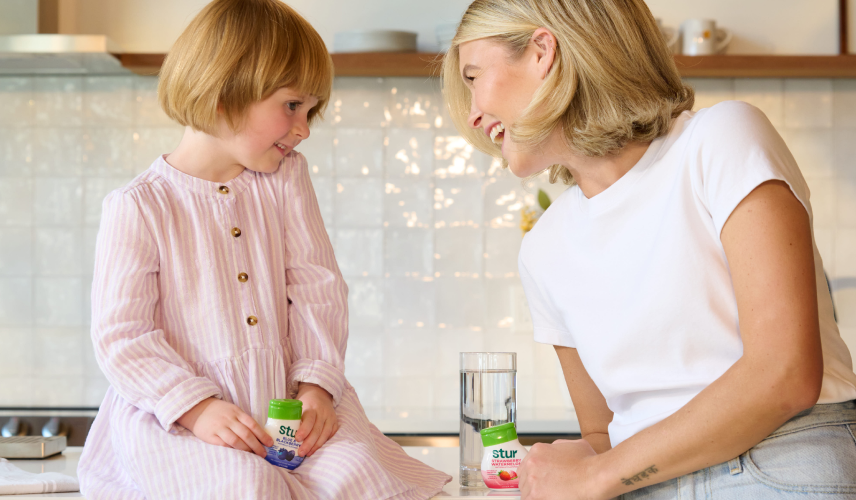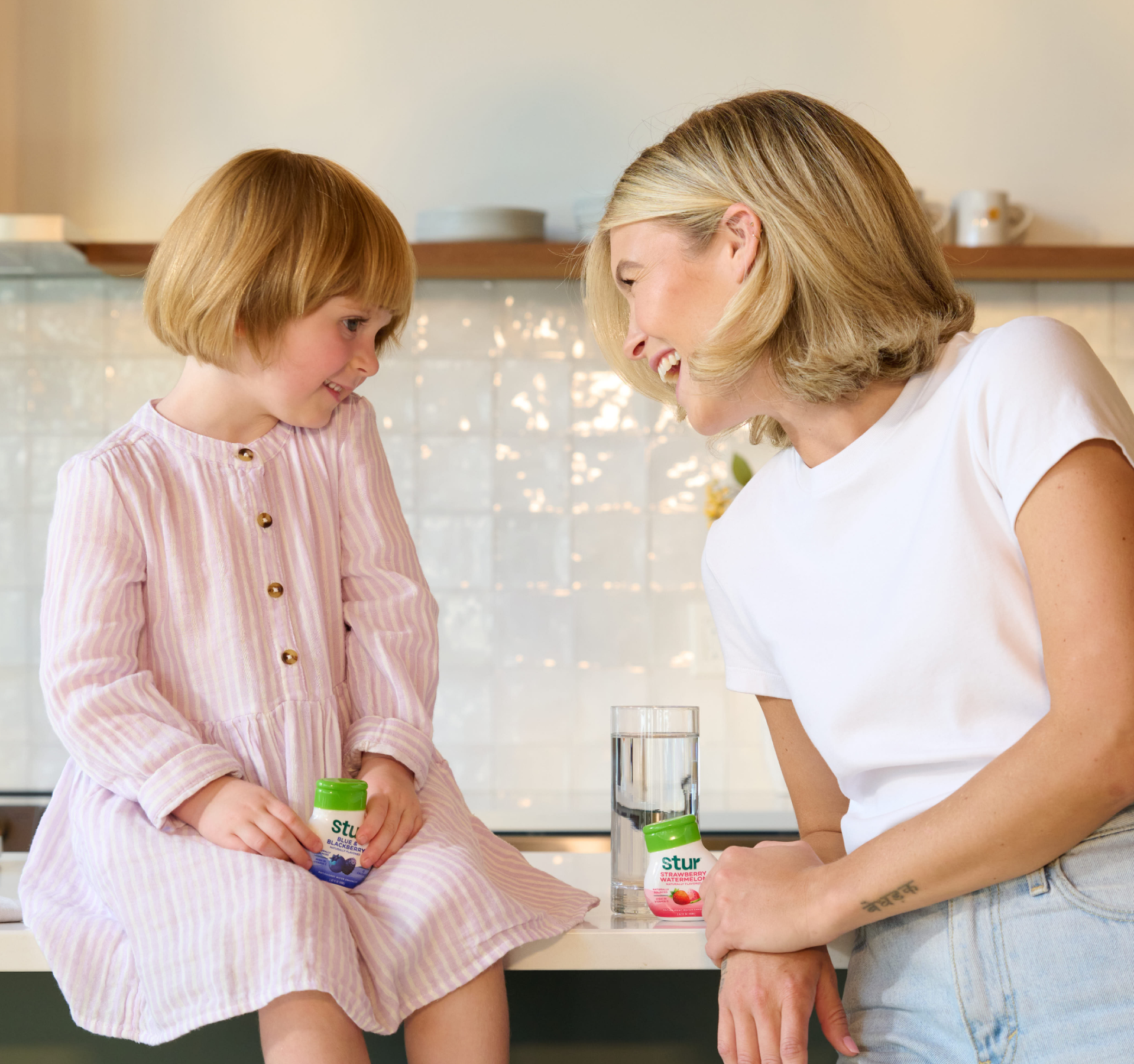 5-Star Flavor!
Here's what our customers think.
Then BANG along came Stur and my taste buds started singing: Good bye Cola, hello Happy Water.
03/01/23
I've lost 60 pounds (and counting) and drink 2 sodas daily - I owe it all to STUR!
03/12/23
I really hate plain water but since I tried Stur products I am able to drink water non stop and actually enjoy it and it doesn't have nasty chemicals or artificial colors and sweeteners. Heaven Sent product for me.
03/17/23
I used to use Mio, but found Stur and wanted to get rid of all the bad ingredients since I have kidney issues.
03/01/23